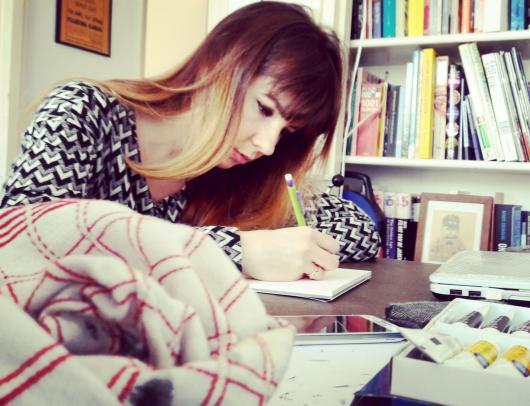 My name is Deborah Kraaijeveld and I draw. People describe my work as poetic with some rough edges. Animals and nature are recurring subjects in my drawings. I also work on some ongoing projects around the theme Hide and Find and Into the woods. I believe drawing is a very direct and personal art form. As if you get a view into somebody else's mind.

I studied Fine Arts at the Willem de Kooning Academy in Rotterdam (NL). I graduated with a serie of drawings about rhythm and systems. After art school I went to to the University of Amsterdam (NL) to study Art and Culture sciences. My Master thesis (called To Disappear/To Remain) was a research project about the Dutch artist Bas Jan Ader and cult formation in the visual arts. 

I draw by commissions and I sell a lot of my own work. Do feel free to contact me if you have a commission, if you want to buy something, or if you have a question in general. You can find my most recent work on Instagram @deborahdraws.